DO YOUR MENTAL IMPAIRMENTS QUALIFY YOU FOR DISABILITY BENEFITS?
If you have a mental disability and need Social Security benefits, the SLC attorneys at Cannon Disability Law can help you. Mental health conditions that keep you from working may qualify you for SSD & SSI disability benefits. Perhaps you lost your job because you had a mental breakdown at work.
Likewise, you may have lost your job because you were too depressed to go to work. You may have been struggling with mental symptoms from depression and anxiety for years.
If this sounds familiar, are you seeing a counselor or psychiatrist? Have you been in the hospital due to mental impairments? Are you on mental health medications?  Do you have mental impairments that stop you from interacting with others or keeping to a work schedule? If so, you might qualify for Social Security disability benefits.
However, your mental health condition must prevent you from working at any job for at least 12 months. You will also need medical documentation about your mental health conditions from your treating sources. For example, you will need progress notes and possibly statements from your psychiatrist and psychologist in order to prove your ongoing disability to the SSA.
Additionally, weekly counseling sessions and counselor notes about how your psychiatric disability impairs your ability to work will help. Those records should also discuss how you handle performing your daily activities. If you have consistent medical treatment, it will help qualify your for disability benefits.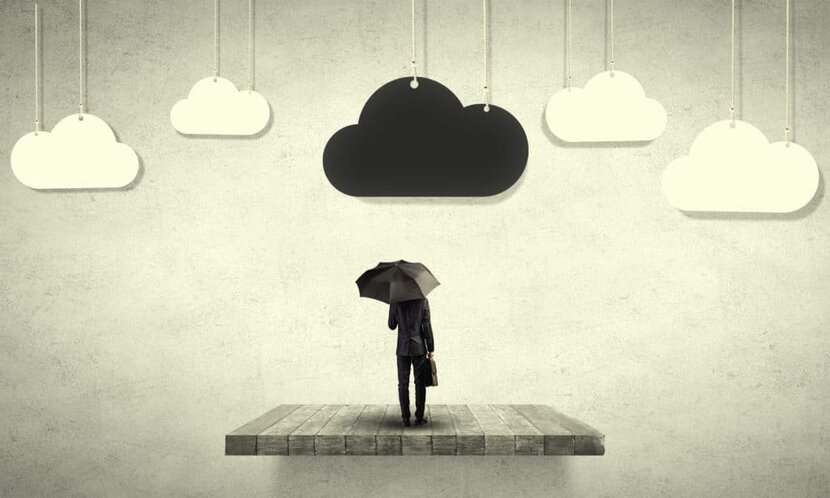 YOU CAN GET FREE TREATMENT FOR YOUR MENTAL DISABILITY
Many people have mental impairments and physical impairments that qualify them for monthly disability payments.  However, benefits are only available for those who get treatment. If you have mental illness, seek treatment from a counselor. If you have insurance, you can also hire a psychologist or psychiatrist.
Even if you don't have enough money to get treatment, there is a solution. Free and low cost healthcare clinics can be found on our website. Call the clinics in your area. Then, ask if they will treat you for free or give you a low cost plan. For example, some clinics or counselors may allow you to make monthly payments. You must have evidence to win your disability case. And, medical records are the most important evidence. Find out about the importance of medical records here.
Depression or Anxiety due to pain from a physical illness, may prevent you from working. As such, all of your impairments should be part of the disability analysis. Contact our office and we can tell you whether your mental impairments qualify you for disability benefits.  We can help you file your application with the Social Security Administration. It is easiest to file an application online on Social Security's website. You cannot get benefits unless you apply. Therefore, every day you wait to apply for benefits is a day you are losing money that belongs to you.
LIST OF MENTAL DISABILITIES THAT QUALIFY FOR BENEFITS
The SSA publishes the Listing of Impairments, which outlines qualifying mental health conditions.  The SSA uses the symptoms on the list to determine if you have a mental disability that prevents you from working. For example, if you suffer from Depression, the SSA will compare your symptoms to the symptoms on the list.
Depression includes symptoms such as sleep trouble, lack of appetite, concentration problems, and crying spells. You could also have other symptoms such as memory loss, weight gain, and an inability to get along with other people. Your treating provider should document all of your mental symptoms in their records. You can find a complete list of qualifying mental disorders on the Social Security Website.
Disability benefits are available for many different mental health disorders, including, but not limited to:
Remember, in order to win mental disability benefits, your mental symptoms must be severe enough to interfere with you performing your job. The symptoms must also impact your ability to finish daily tasks, interact with other people, and impair your emotions. Additionally, your disabling mental health condition must last or be expected to last for 12 months or longer.
CANNON DISABILITY CAN HELP YOU OBTAIN MENTAL DISABILITY BENEFITS IN ANY STATE
Finally, to win disability benefits you need treatment for your mental illness. If you do not have insurance, we have resources for you that offer free or low cost mental health treatment.  Free mental health treatment is available in Utah and Nevada. The medical records from your treating provider is your most important evidence. Our paralegals and attorneys, based in SLC, have experience collecting mental disability records to obtain your SSD & SSI benefits.
We collect medical records from Utah, Nevada, California, Idaho, Washington, Arizona, Colorado, Oregon, and other states every day. If you give us the name, address, and phone number of your doctor, we can collect your records. You are also entitled to a copy of your records. So, request them from your provider. In fact, it is good practice to request a copy of the doctor's progress note every time you visit the doctor.
For instance, the SSA will look at the progress notes from your counselor. Or, they will read a supportive letter from your psychiatrist.  They will also request records from a hospital admission or mental facility. If you have had a lengthy hospital stay in a mental hospital, you should let us know so we can collect the records for you. The best thing you can do to help your case is collect all of your mental health records and submit them to the SSA.
CANNON DISABILITY CAN HELP YOU OBTAIN MENTAL HEALTH MEDICAL RECORDS
If you hire our Salt Lake City Social Security Disability attorney, we can help you obtain your mental disability benefits. We do this by obtaining your medical records. If we ask for your help in finding medical records, please help us. We need your help, because we often need you to go directly to your doctor to get your records. The reason we may need you to do that is doctor's offices are now using large companies that send medical records. The companies who send records often charge high fees to mail us your records.
We want to avoid that fee if we can, because that record fee something you have to pay. If you can get the records for free by asking for them from your doctor, that is a less expensive option. Therefore, we might ask you to obtain the records directly from your doctor or therapist.
We will also present your case to the SSA using the mental disability listing. For example, if you have Depression, we will use listing 12.04 to discuss your case. If we need to go to a hearing in front of an SSA judge, then we will help you at the hearing. In order to prepare you for the hearing, we will talk to you about the kind of questions the judge's ask in court.
For example, the ALJ questions you about the symptoms of your disability and how those symptoms prevent you from working. Hearings are held throughout the country in hearing offices that are near you. We will come to wherever you live in order to prepare you to be a witness in your disability case. Contact Cannon Disability Law now and join us on the road to winning your SSD and SSI benefits.
CANNON DISABILITY LAW AND THE ATTORNEY CLIENT RELATIONSHIP  
Our attorneys practice disability law in Utah. You can find out more information about Utah disability here. Nevada disability information can be found on our website too. We also represent clients in Idaho and Colorado. Also, find out about California disability benefits here. No matter what state you live in, we will work with you.
While you are our client we work with you to file your application for mental disability benefits. Also, we work with you during the appeal process and at your hearing. At each level of appeal, we will collect your medical records. Medical records from your doctors, therapist, and any other mental health provider you see. Our goal is to prove your disability to the Social Security Administration.
We know you need disability benefits to replace your income. Over the past 30 years, we have won over $100 million in ongoing and past-due benefits for our clients. Obtaining disability benefits for our clients is the only kind of law we practice.
Contact us today. You can have a free consultation. When you become our  client, you will only pay an attorney fee if we win your case. If we don't win your SSD or SSI benefits, then you will not pay an attorney fee. We want to be your disability legal team. Call us and find out if we can help you win your mental disability benefits.