Supplemental Security Income Benefits
Even if you haven't worked, your disability may entitle you to SSI benefits.  Call Cannon Disability Law now at 801-322-2121 and find out for free if you or your child qualify for disability benefits.  SSI benefits are a set amount each month. Each state sets the amount of SSI for its' citizens. The monthly amount is the same for every citizen who lives in that state. Typically, receiving SSI benefits means you also qualify for Medicaid.
THE DIFFERENCE BETWEEN SSI AND SSD
Supplemental Security Income ("SSI") benefits are different than Social Security Disability ("SSD") benefits. SSI benefits are a "supplement" to SSD benefits, paid to you if your monthly SSD benefit is a low amount of money. It is also a benefit you can receive if you have never had a job or even if you have only worked for a short period of time. In order to be eligible for SSI you must meet the disability requirements. However, you must also qualify financially by not having significant assets (a cabin, snowmobiles, a boat) or money (more than $2000 saved in the bank). The financial asset rules that govern SSI are complex. Therefore, you may need the legal help of an SSI benefits attorney to navigate your eligibility. Our office is in Salt Lake City, but our attorneys can help you wherever you live.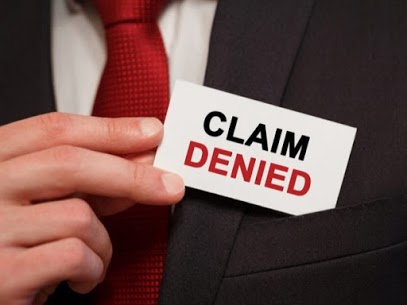 YOU MAY QUALIFY FOR BOTH SSI AND SSD
SSI is for disabled individuals who have never worked. Or, the benefits are for children with a severe disability. Typically, you will know if your child has a severe disability that qualifies for the SSI benefits because your child will be struggling in school. Or, you child may be in a hospital, institution, or live in a home with special supports in place. You or your child may qualify for Supplemental Security Income benefits
You may also qualify for SSI if you have worked, but have earned a low income. For example, perhaps you work at a job with low wages and you rely on tips. Likewise, maybe you are a waitress or an airport baggage handler. These jobs may have a low wage, but because you pay taxes you still qualify for disability benefits. If you have worked full-time and earned a low wage, you could qualify for a combination of both SSI and SSD benefits.  SSI benefits are a supplement to SSD benefits. Together, the two benefits, can bring you to a higher monthly benefit amount than one benefit alone. However, in order to win SSI, you must have a severe disability, be unable to work, and you must meet SSA's income and asset requirements.
SSI benefits are also available to children who have a severe disability. Of course, the child's eligibility depends on two factors. First, the child must have a qualifying disability. Second, the income and assets of the parents must be low enough that the child qualifies under the financial factors.
OUR SALT LAKE CITY SSI ATTORNEYS WILL ANSWER YOUR QUESTIONS FOR FREE
The lawyers at Cannon Disability Law can help you file your application for SSI benefits online at ssa.gov.  Usually, we can tell you over the phone if you or your child are eligible to apply for disability benefits.  Call us at (801) 322-2121 or fill out our contact form and we will answer your questions for free about obtaining disability benefits. If you want to win SSI benefits, you need to take the first step and call us now. Hire our experienced team of disability attorneys to help you with your case. We will help you collect the medical records you need to prove your disability to the SSA. Taking the first step, by calling us, is always the most challenging step on the journey to obtaining your benefits. Don't be worried to reach out to our disability team. We want to help you.