CHILDREN'S DISABILITY BENEFITS
Children's Disability Benefits
Children's Disability Benefits (CDB) are part of the Supplemental Security Income (SSI) program. Children's benefits provide financial support to children age 17 or younger who have a disability. Social Security uses different rules for determining disability in a child's claim than in an adult claim.
A child must have a physical or mental condition which causes marked or severe functional limitations. Functional limitations impact the child's development in school and at home. Like SSI claims, to be eligible for Children's Disability Benefits the household income of the child's parents must not exceed a certain maximum level. For further information, contact Cannon Disability.
Disabled Adult Child Benefits
Disabled Adult Child Benefits (DAC or called CID) are not SSI benefits. DAC benefits are paid to a child age 18 or older, as long as the child's disability began prior to the age of 22, and to full-time elementary or secondary school students under age 19. If the recipient's parent is alive, the parent must be receiving retirement or disability benefits. If deceased, the parent must have worked and paid into the Social Security system long enough for survivor's benefits to be paid.
A disabled child, age 18 or older, may be entitled to Social Security Benefits based on his or her parent's account when a parent has worked long enough under the program and is entitled to disability benefits or is deceased. The SSA uses the same criteria in childhood disability cases that it does in adult disability cases. The child must be unable to work because of a medical condition that will last at least 12 months or to result in death. Most importantly, the child's disability must have started before age 22. The SSA must review all medical and school records that support your child's disability before the age of 22.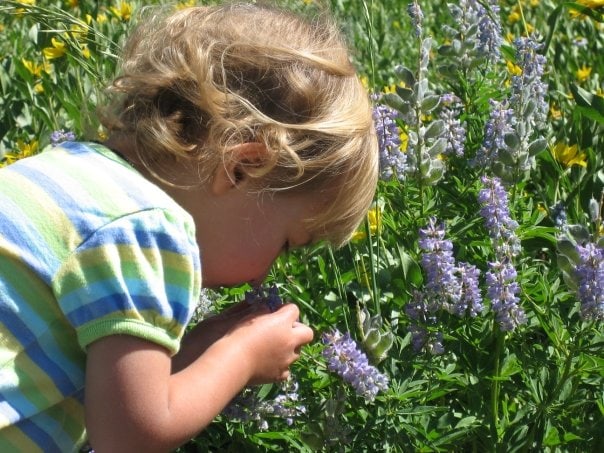 SUPPLEMENTAL SECURITY INCOME BENEFITS FOR YOUR CHILD
There are a number of ways that adults can win disability benefits. Children have the same eligibility arguments that adults have.  For example, an adult claimant can win benefits if they meet a listing, equal a listing, or if they are vocationally unable to perform any job in the national economy. Children have similar eligibility requirements. For example, they can meet or equal a listing. However, since children do not work, the SSA evaluates children's cases under functional domains, instead of using a vocational analysis.
SIX DOMAINS OF FUNCTIONING
There are six different domains of functioning the SSA uses to evaluate your child's function. The SSA evaluates your child by looking at how they perform in these categories in school, at home, and with friends and family. The functional domains go into detail about your child's disability in different contexts. For example, the first two domain areas are acquiring and using information and attending and completing tasks. This may include using information at school or completing homework.
Another domain is interacting and relating to others. In this instance, the SSA will look to see if your child is making friends at school or how they play with their siblings. This is often an important domain, because many children who have disabilities have trouble making friends or treating their siblings kindly.
Moving and manipulating objects is another domain. Obviously, this domain focuses on physical ability. For example, the SSA may look to see if your young child builds with blocks.  Or, can your early school age child use crayons or white her name? Likewise, playing with a ball, running, climbing, and riding a bike are other elements of this domain.
Finally, there is a domain called caring for self and physical well being. Here, the SSA will evaluate whether your child can bathe and dress himself. Similarly, they may ask questions about whether or not your child brushes her teeth or makes her bed. Other questions include issues of safety. For example, does your child know not to run into a busy street or not to jump into a pool if they cannot swim.  These domains may seem very basic, but many children with disabilities, both physical and mental, have difficulty in these areas.
CANNON DISABILITY CAN WIN CHILDREN'S DISABILITY BENEFITS
When we represent your child, we will argue that her disability meets one of SSA's listings. If that argument is not possible, we will argue that your child's disability equals a listing. Finally, if those two arguments are not possible, then we will argue that your child's disability can be seen using the functional domains.
In order to win benefits, however, you will first need to submit an application for children's disability benefits to the SSA. All children's disability applications are for Supplemental Security Income. You can file for benefits online at www.ssa.gov. At Cannon Disability, we will help you file your application for children's benefits.
If you receive an initial or reconsideration denial from the SSA, we will help you appeal. Although we cannot complete forms about your child's activities of daily living, we can answer questions about those forms. Also, we can help you obtain the necessary statements from your child's teachers, family, and physicians.