HOW TO APPEAL A DENIAL OF DISABILITY FROM THE SSA
Are you wondering how to appeal a denial from the SSA? Is this what happened? You applied for benefits and you received your first denial of your disability application in the mail. Now, you are wondering how to appeal. The first thing to realize is that you should not give up your case. You have 60 days to appeal the SSA's decision. Even if you feel upset or angry at the SSA, you cannot give up the fight after one or two denials of your application.
THE MAJORITY OF DISABILITY CLAIMS ARE DENIED AT THE INITIAL LEVEL
The majority of people who apply for disability benefits are denied after the initial application. In fact, most claims are also denied at the reconsideration level. This means you will receive multiple denials of your claim during the disability appeal process. However, in order to keep your chances of obtaining disability benefits alive, you need to appeal the denials. And, you need to file a timely appeal.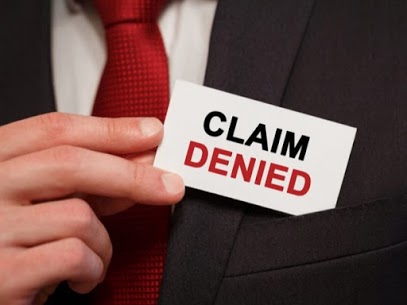 The first thing you need to do is read the denial letter. It will tell you that you have 60 days to appeal the denial. That is a serious deadline. It shouldn't be hard to appeal the denial within a 60-day time frame. Especially now that you can appeal online at Social Security's website.  All of the information you need in order to appeal is on their website.
If you don't have access to the internet, you can go to your local library. Using the library's internet you can go to SSA's website and appeal there.  The SSA's website and the disability application and appeal paperwork can be found online.
IF YOU DON'T HAVE ACCESS TO THE INTERNET YOU CAN STILL APPEAL A DENIAL
If you don't have access to the internet, you can still appeal a denial by going into the local SSA office. They have paper appeal forms there that you can fill out in writing..  If you cannot physically go to the local SSA office, do not worry. You can still appeal by telephone. The SSA has a 1-800 number that is free to call. Call the SSA at 1-800-772-1213.
The SSA will send you the paperwork that you need to appeal a denial. If you are blind, they will help you appeal. Likewise, if you are illiterate you can have someone help you complete the forms. Even if you can't sign your name, the SSA will accept an "X" as a signature, if you have another person witness it and sign the form.
The reason you want to appeal is that eventually, you will be able to have a hearing in front of a judge. At the hearing, you will be able to explain your disabling impairments to the judge. The judge is an objective finder of fact. He or she is not bound by SSA's prior determinations. The judge gives you the opportunity to speak about the impact of your disability on your ability to work. Additionally, the judge will review all of the medical evidence and your testimony, before making a decision. But that will never happen unless you submit a timely appeal each time you receive an SSA denial.
WHAT CAN YOU DO TO MAKE YOUR APPEAL BETTER?
By now you know the SSA denies the majority of appeals. If SSA issues a denial, what can you do to make your appeal better? How can you appeal your denial and win benefits? The answer is simple. Go to the doctor. Medical evidence is the key to winning disability benefits.  If you don't have medical evidence, you simply will not win your case. Objective medical evidence about your disabling impairments is they key to an award of benefits.
The SSA and the judge, who preside in your court case, need evidence to rely on. They can't grant your case just because you tell them you can't work. Even if you have a visible disability, you will still need medical evidence in support of your claim. Find a doctor who will support you. One who will write a letter about your disability. If your doctor doesn't support you, it is unlikely that you will win SSD or SSI benefits.
If you don't have health insurance, there is still a way to get a doctor. We have resources on this website that can help you find a low cost physician or a free doctor in Nevada. Also, we have information about free and low cost health services in Utah. We also have information about how to obtain your medical records for free. If you have medical insurance, we encourage you to use it. Visit your doctor. Tell your doctor what is wrong. Then, get treatment and follow it. None of our resources will work if you don't also go to the doctor on a routine basis.
CONTACT CANNON DISABILITY LAW TO HELP YOU APPEAL A DENIAL FROM THE SSA
If you need help applying for disability benefits or if you need to appeal a denial of benefits, then contact Cannon Disability Law. We have been appealing SSA denials for 30 years. Since the majority of cases receive a denial, we know how prepare an appeal. Our goal is to provide the best medical information to the SSA, so that they don't deny your claim. Instead, we want them to grant it. We want them to grant it as soon as possible.
If you don't win your case on appeal, then we can represent you in court at your disability hearing. We will help you be a witness in your case. If necessary, we can also appeal your case to the Appeals Council. Additionally, we file appeals in Federal Court. Finally, we can represent you where you live. For example, we can represent you if need a disability attorney in Utah or Nevada. Additionally, we can help you if you live in Idaho, Colorado, or California.
Your future income is at risk if you do not win benefits. In order to fight SSA's denials, you need a lawyer. Hire us. Dianna Cannon has been representing people with disabilities for over thirty years. Brett Bunkall and Andria Summers also have many years of litigation experience. We have won over 20,000 disability hearings. You can trust us to help you. We will do everything we can to win your SSD and SSI benefits.