Brett Bunkall
SOCIAL SECURITY DISABILITY ATTORNEY BRETT BUNKALL
Brett Bunkall is a lawyer in Salt Lake City who practices Social Security Disability law. He has done so for the past eight years. During that time, he has won hundreds of hearings. Also, he travels extensively to meet with our clients throughout the Intermountain West. For example, he represents clients in Salt Lake City, Utah. He also represents clients in Las Vegas, Nevada. He travels to Boise, Pocatello, and throughout Idaho. Additionally, he is admitted to the Idaho State Bar. He also represents clients in Oakland, San Francisco, Colorado Springs, Grand Junction, Billings, Eugene, Portland, and Seattle.
Prior to working for Cannon Disability Law, he practiced family law.  He practices law in both Idaho and Utah. He is also a member of the bar in both states. Recently, he was voted a member of the Utah Legal Elite in the "Up and Coming" category. He is also a member of the National Organization of Social Security Claimant's Representatives. Mr. Bunkall also volunteers in the community with environmental organizations. It is important to him to spend his spare time protecting the environment and the beautiful Utah mountains, where he enjoys hiking and running.
SERVING CLIENTS
"Working with disabled clients gives me great satisfaction," he states. "At the end of the day, I know we do our best to help our clients win their SSD and SSI benefits. These disability benefits are crucial to our clients. Oftentimes, winning disability makes all the difference for those who don't have medical insurance, a monthly income from a spouse, or savings.
In fact, I've seen hundreds of people burn through their savings while waiting for a disability hearing. Our clients need Social Security disability benefits, Medicaid and Medicare, to support themselves and their families. Our clients work hard their whole lives and when they become disabled, they deserve to be paid the benefits they worked for. I became a lawyer because I wanted to make a positive impact on people's lives. I know we do that at Cannon Disability Law."
BRETT BUNKALL IS MAKING A POSITIVE IMPACT
Brett Bunkall was nominated by his peers to be a member of the Utah Legal Elite and he was also featured in Utah Business Magazine. He is part of a group of "Up and Coming" young lawyers who serve clients in Utah, Idaho, and Nevada.  Mr. Bunkall has won hundreds of disability cases in the past ten years. He travels extensively to represent clients. His legal experience has made him one of the most successful advocates for individuals who are seeking disability benefits. To hire Mr. Bunkall, contact Cannon Disability Law today. It is free to call our office.
Licenses
Admitted in Idaho, 2007
Admitted in Utah, U.S. District Court for the District of Utah, 2011
Education
S. J. Quinney College of Law, University of Utah, J.D., 2007
University of Utah, B.S., Political Science, 2004
Activities and Memberships
The award, 2017 Utah Legal Elite, "Up and Coming," by Utah Business Magazine 2017
Member, National Organization of Social Security Claimants' Representatives, 2013-19
Recipient, Wallace Stegner Environmental Law Certificate, 2007
Executive Editor, Journal of Land, Resources, and Environmental Law, 2006
Treasurer, Natural Resources Law Forum, 2004-2005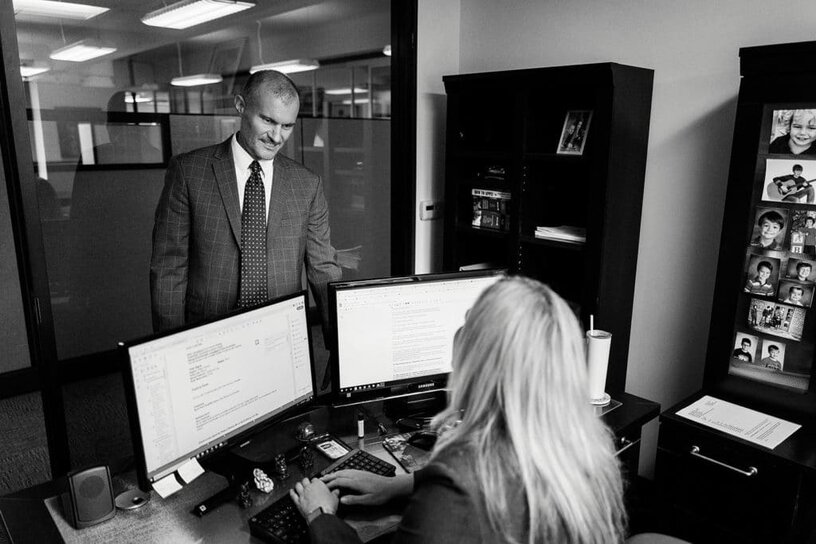 BRETT BUNKALL HAS THE EXPERIENCE YOU NEED TO WIN YOUR SSD & SSI CLAIM
Cannon Disability Law has been in business for over 30 years. During that time, Cannon Disability has won over 20,000 SSD & SSI cases. Our specialists can help you apply for SSI disability benefits. We will use the SSA's website. However, we will still need your help to apply for SSI benefits. We need your help, because you are the only one who knows your personal information. Likewise, if you need an appeal after receiving an SSA denial notice, then we can help you do that too. There are also many SSA forms that will need to be filled out. Don't worry. If you have questions about these forms, we will answer them.
The majority of the legal team at Cannon Disability Law have years of disability law experience. In fact, we have over 60 years of combined legal experience. You can't go wrong with Brett Bunkall. He has an excellent reputation. In your search for an attorney, think about your interaction with the law firm staff. Was it great? Were they helpful? Hire the attorney who has an excellent staff. Why? Because no attorney works alone.
At Cannon Disability, Brett Bunkall, as well as the staff, will do what we can to help you with your disability case. Our goal is to use our experience to help you win your benefits. We are the legal team who supports our clients. Additionally, we want to make you happy with our legal services. Once you win your benefits, we hope you refer your friends and family members to be our clients. You need an SSD attorney who works for you. You also need one who works with you. Contact us today and see if the legal team at Cannon Disability is a good fit for you.
DON'T WORRY ABOUT THE COST OF HIRING A DISABILITY ATTORNEY
It doesn't cost anything to call us. We offer a free consultation. It also doesn't cost you any money to hire us. Why? Because you only pay us an attorney fee if we win your case. This is a contingency fee. It means if we win, our attorney fee comes out of your back benefits. If you do not win, there is no attorney fee to pay. Additionally, our fees have a cap of $6000 or 25%, whichever is less.
For example, if your back benefit is $10,000, our attorney fee is $2500, not $6000. Our fee is whatever is less. Better yet, you don't have to come up with any attorney fee up front. Therefore, you have nothing to lose by contacting us. Talking to us is free. We promise not to pressure you on the phone. Our goal is to help you with your case and make the disability process easier. Call us today. We want to be your disability legal team