APPLICANTS OVER 50 HAVE A BETTER CHANCE OF WINNING DISABILITY BENEFITS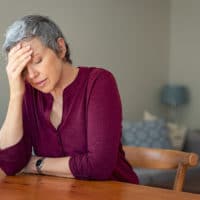 Are you over 50 years old and unable to work? It can be difficult for older workers to find a new job or change careers. This is especially true if you have a disabling impairment. You may have worked for years at one job and then become unable to do your job because of pain. Pain can cause you to lose your memory, be unable to concentrate, and forget instructions.
There may be other reasons you cannot work. For example, you may not be able to physically work at a job where you must do heavy lifting because of a back impairment. Likewise, you may not be able to learn new things on the job because of pain or mental impairments. If you are looking at applying for disability benefits, there is good news. The law is helpful to people once you turn 50 years old. Contact Cannon Disability Law now and we will explain SSA's favorable rules to you for free.
APPLICANTS OVER 50 YEARS OLD CAN USE THE MEDICAL VOCATIONAL GUIDELINES
For instance, the SSA has different requirements for disability applicants who are over 50 years of age. When you are over 50 years old, the SSA applies a law called the Medical Vocational Guidelines (the GRIDS) to your case. The GRIDS are a table that take into account your past education, the skill level of your past work, whether any of your past skills could transfer to a new job, and your physical and mental residual functional capacity or capability of performing in a full-time work setting. Based upon all of these factors, the GRID rules determine if you are  disabled or not disabled.
For example, under GRID Rule 201.14, if you are over 50 years old and are unable to work in your previous job or a similar job, using your unique talents and skills, you may be eligible for disability benefits. This is true even if you could work at a simple, seated job. For example, if you work as a waitress you are doing a light, skilled job. The SSA defines light work as work that requires you to stand on your feet most of the day.
YOU CAN RECEIVE DISABILITY BENEFITS EVEN IF YOU CAN WORK AT CERTAIN JOBS
If you have a back impairment that limits your ability to stand, then you can't do your waitress job. You may also have mental impairments from back pain. For instance, maybe your back pain makes you unable to remember customer's orders or your boss's instructions. This would mean you could only do a seated, unskilled job. You might be able to be a parking lot attendant. Perhaps, you could get a job where you sit in a booth and hand out tickets to people who want to park. Parking lot attendant is a seated, unskilled job. But, even if you could get this job and do it, if you are over 50 years old, the SSA's rules state you are disabled. In other words, you can receive disability benefits even if you are able to work.
If you are over 50, call us about your options for obtaining disability benefits. The GRID Rules are in your favor if you are over 55, cannot perform your past work, but you can perform light, unskilled work. Call 801-322-2121 and we can explain if these special rules apply to your case. Let us help you get the benefits you worked for.
At Cannon Disability Law, it is always our goal to obtain benefits for our clients as quickly as possible. Our lawyers have obtained benefits for thousands of claimants who are over 50 years old. We will help you apply for benefits, fill out the SSA paperwork, and obtain the proper medical records that explain your disability. We have won over $100 million in past due benefits for our clients. Contact us now and put our experience to work for you.