GRID RULES AND WINNING SSD BENEFITS
GRID Rules are regulations the SSA uses to award disability benefits if you are over 50 years old. The GRID Rules are actually called the Medical Vocational Guidelines. These guidelines apply to you if your disability does not meet or equal a listed impairment. These special rules also apply to you if you are over the age of 50. The rules change again at 55. And again at 60. The rules will tell you whether you qualify for benefits.
The GRID Rules take into account a number of factors. First, the SSA looks at your age. Specifically, they will want to know if you are over 50 or over 55.
Second, the SSA looks at your education. For instance, have you graduated from high school. Or, did you graduate from college. Likewise, you may have gone to a trade school or have certifications. The rules look at all types of education.
Third, the SSA looks at your past relevant work. This is work you have done in the last 15 years. Fourth, the SSA will look at your "residual functional capacity." This is the category of physical ability that is left to you after they take into account your physical condition. The rules will apply and then, if you have a disabling condition, then the GRID will say you qualify for benefits.
THE FIRST QUESTION THE GRID RULES ASK IS – WHAT IS YOUR AGE?
The GRID Rules only apply to you if you are 50 years old or older. The reason the rules only apply at 50 years old is that is the age Congress chose to draw a line between a younger individual and an older individual. This distinction is made in the law for the purpose of determining disability. Your age category is very important especially if you have exertional limitations from your disability.
For example, if you are between the ages of 50-54, the GRID rules call you "closely approaching advanced age." When you reach the age of 55, the rules label you as of "advanced age."  Once you are 60 years old, your new label is "closely approaching retirement age."
The purpose of these categories is to look at your employability in the labor market. The older you get, the harder it is to get a new job. Congress understood that when they made these rules. The rules are there to acknowledge that an older person with a disability may not be able to compete against younger people in the job market.
THE SECOND QUESTION IS – WHAT IS YOUR EDUCATION?
Your education level may seem like a simple question. However, the GRIDS split your formal education or lack of it, into various categories. The first category is "illiterate or unable to communicate in English." If you cannot read or you do not speak English, it may be difficult to find a job.
The second category is"limited or less." This means that your education level is below a high school graduation level. The third category is a high school graduate or more. This category encompasses everything after high school graduation, including college and trade school. Find out more about education and the ability to speak English at work here.
THE THIRD QUESTION THE GRID RULES ASK IS – WHAT IS YOUR PAST RELEVANT WORK?
Past relevant work is not what is sounds like, because under SSA's rules – all work is not relevant. First, in order for your work to count as work, you have to have earned enough money at a job for it to count as "substantial gainful activity (SGA)." Substantial gainful activity is a different amount of money every year. For example, in 2021 is $1,310. In 2020, it was $1,260. This is how much money you would need to earn in a month (gross) for it to count as work.
For instance, if you earn $3000 in one month at work, then that month is a month of SGA or work. If you only earn $600 in one month, then that is not a month of "work." T
herefore, if you get a job as a cashier and you only work at that job for 3 months and earn $600 per month, it will not count as "past relevant work." The reason is doesn't count as work is that you didn't earn enough money and you didn't work the job long enough. Therefore, you do not count the job as past work experience.
WHY IS YOUR PAST WORK IMPORTANT?
Your past relevant work is important because the SSA has to determine if you can return to your old jobs. The Social Security Administration gets your old jobs off of your work history form. They look at your old jobs to see if you have skills. Then, they determine if you have skills from your past work that transfers to other jobs.
For instance, if your old job was that of an electrician, perhaps you have the skills to work in another job putting small appliances together. Or, if you have past work as a nurse, you may have the skills and knowledge to work at a blood bank or as a hospital intake worker.
THE FOURTH QUESTION IS – WHAT CATEGORY OF WORK CAN YOU PERFORM?
Social Security will make a determination about what level of exertion you can perform in a work setting. This is the only way the judge can apply the Grid rules. Usually, a judge will determine your "residual functional capacity" at a hearing. Learn more about your residual functional capacity here.
The judge looks to your medical records and the opinion of your medical doctor to determine what category of work you can do. The judge will put you into one of 5 categories.
The five categories are from the least level of exertion to the most: sedentary, light, medium, heavy, and very heavy.  Individuals who can perform heavy or very heavy work are generally not found disabled. Therefore, there is no GRID chart for that level of exertion.
THE SSA WILL ALSO LOOK AT YOUR SKILLS TO SEE IF THEY TRANSFER TO OTHER WORK
The other thing the SSA will look at are your skills. If you have skills from your past work, those skills may transfer to other jobs. There are three types of job skills; skilled, semi-skilled and unskilled. A vocational expert at your disability hearing will determine if you have skills from your past work that transfer to other jobs.
The GRIDs are a chart for sedentary, light and medium exertional levels of work.  After Social Security makes a finding about what your residual functional capacity is, then they will then look at the GRID chart. Find out more about your residual functional capacity here. The GRID chart will contain your exertion level and it will match it with your age, education, and past work. The chart will then direct a finding of disabled or not disabled. In general, the older you are the better chance you have of getting disability benefits.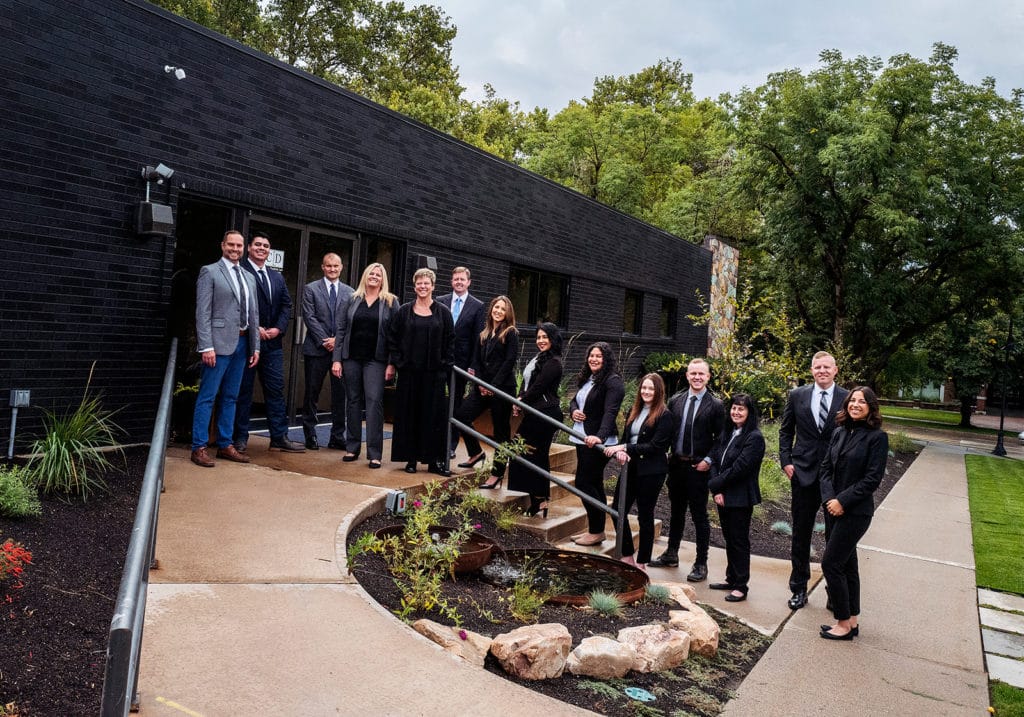 DOES DDS APPLY THE GRID RULES TO DISABILITY CLAIMS?
Often, DDS does not apply the GRID Rules. The GRID Rules offer a way for claimant's to win their case even if their disability doesn't meet or equal SSA's criteria.  Even if the disability does not perfectly meet the legal criteria, the claimant is able to win because the GRID states they cannot function in a normal job.
For example, when a claimant's disability impairs them physically and mentally, the SSA should evaluate claimant's ability to function. If a claimant has a back impairment that prevents them from standing and lifting more than 10 pounds, they would be limited to sedentary work. Sedentary work is seated, like a desk job. If the claimant is over 50 and cannot use their skills, even if they can do sedentary work, they win.
It may seem strange that even if a person could work, they still win benefits. But what this law acknowledges it that older people do not get hired by employers. A claimant who is over 50 years old cannot complete with a younger person who has the same credentials. The employer will almost always hire a younger person over an older one.
THE 5TH CIRCUIT HOLDS THAT ALJ HAS NO DISCRETION TO IGNORE THE GRID RULES
In Schofield v. Saul (5th Circuit 02/28/2020), the Court recently held that ALJ's cannot ignore the GRID Rules. The plaintiff, Schofield, was denied Social Security benefits based on the SSA's decision that she did not qualify under the GRID Rules. The 5th Circuit reversed.
The court found that the administrative law judge (ALJ) did not provide anything in his decision that it could use to evaluate its consideration of Schofield's borderline age. However,  the regulations governing the ALJ's evaluation of an applicant's age expressly state, "[i]f you are within a few days to a few months of reaching an older age category, and using the older age category would result in a determination . . . that you are disabled, we will consider whether to use the older age category." 20 C.F.R. § 404.1563(b). Therefore, the ALJ expressly ignored SSA's GRID rules.
The court held the ALJ had no discretion to ignore the GRID Rule regulations. Likewise, the ALJ should not ignore the GRID rules at your hearing. Hiring an attorney will ensure that the judge follows the SSA's rules.
CANNON DISABILITY CAN HELP YOU WIN YOUR SSD AND SSI CLAIM USING THE GRIDS
At Cannon Disability Law, we use the Medical Vocational Guidelines or the GRIDS every day in court. Our representatives argue the GRID Rules in court and our clients win their disability benefits. At Cannon Disability Law we specialize in helping you prove you are eligible for disability benefits.
Our goal is to develop your case so that your medical records show the SSA you cannot work. In order to do this, we will need you to see the doctor and get treatment for your disability. Likewise, we will need the support of your doctor when we ask him or her to complete a letter stating why you cannot work.
Our attorneys practice disability law in many states. You can find out about the work we do in Utah here. Similarly, Nevada disability information can be found here. We also represent clients in Idaho, Colorado and California.
We work with you over the course of the appeal process. It is a team effort. At each level of appeal, we will collect your medical records. Medical records from your treating sources prove your disability. We know you need disability benefits to replace your income.
Over the past 30 years, we have won over $100 million in ongoing and past-due benefits for our clients. Obtaining disability benefits for our clients is the only kind of law we do. Contact us today for your free consultation. We can explain the GRID Rules.