COLLECT YOUR MEDICAL RECORDS FOR YOUR DISABILITY CASE
Medical records are crucial to winning SSD benefits. After you apply for benefits, you must collect your medical records for your disability case. You need to do this whether you apply for SSD, SSI, or both benefits. The reason you need to collect your records is that those records are the evidence you need to win your case.
Many people think when they apply for Social Security Disability benefits or SSI, the Social Security Administration will automatically collect all of their medical records.  This is not true.  The SSA only collects the records that they think are pertinent to your case. This means that they don't collect records from past surgeries, hospital stays, or injuries. They may not collect all your records, even though it is your past records that prove you are disabled.
DOES SSA STOP COLLECTING YOUR MEDICAL RECORDS?
The SSA also stops collecting records in your case after they deny your case at the "reconsideration" level, which is the second denial in the disability process. This means that a year may go by without any collection of your records. Then, you could be scheduled for a hearing. If you are not represented by an attorney, there will be no one collecting your medical records during the time you are awaiting a hearing date. However, you must have medical records in order to prove a mental or physical disability before a judge.
The attorneys at Cannon Disability Law suggest you request a copy of your past medical records from your physicians or treating sources. You should request a copy of your records anyway, because physicians do not keep copies of records forever.  After a few years, usually seven, doctors destroy your records. As a result, if you don't have a copy, it will be impossible to obtain one.
KEEP A COPY OF YOUR RECORDS FOR YOUR CASE
Having a copy also helps new doctors understand your medical problems and if you don't bring them a copy of your medical records, they will have to request it. We suggest you request a copy of your progress notes every time you visit the doctor.  You should be collecting these records as your case progresses, because it is wise to have a copy of all of your medical records.
Please also remember that the SSA and your attorney are not automatically aware of every physician, counselor, or hospital you have visited.  You are responsible for providing that information to the SSA and to your attorney. Unfortunately, attorneys aren't mind readers. They need your help to collect your records.  Make sure you provide your attorney with a copy of your full medical record or a list of all of your healthcare providers. This list should include counselors, programs, ER visits, and any mental or physical testing you have had.  You should also include your doctor's address, phone number, and fax number. Without a complete copy of your entire medical record, you cannot prove your disability claim.
Also, you will need a copy of everything submitted to the Judge before your hearing. It can be very expensive for your attorney to obtain medical records on your behalf.  If you already have a copy of your records, you avoid that expense.  Additionally, you will be ready when the time comes for your hearing.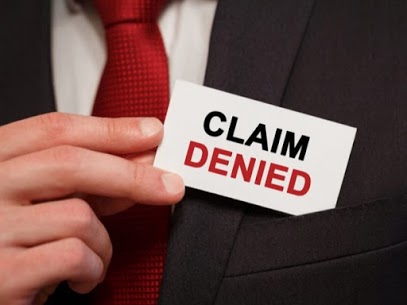 CANNON DISABILITY CAN COLLECT YOUR MEDICAL RECORDS
Contact Cannon Disability Law for further information or help to obtain your medical records.Medical records are the best evidence in every disability claim, because they will show if your physician supports your case. There are specific forms that your doctor can fill out to help your case. We provide those forms to our clients, so that they can give them to their doctor. Also, we encourage our clients to have regular visits and treatment with a supportive physician.
Collecting medical records is not easy. We prefer it when our clients collect their own medical records, because they usually get them from their doctor for free. However, if you cannot do it, we can. We will need to order your records from your provider, because most records are electronic medical records. This means they are stored electronically and can be sent electronically. Some providers, however, still use paper and need to mail your records. Our attorneys and paralegals have decades of experience searching for and obtaining the records the SSA needs to see. If you cooperate with us, we will do our best to find all of the medical records that prove your disability.
THE DISABILITY LAWYERS AT CANNON DISABILITY LAW
If you would like to know more about our attorneys, please visit our About Us page.  This page will introduce you to our attorneys and representatives. When we accept your disability case, we approach your case as a team. We will let you know when we appeal a decision and file for a request for your hearing. Also, we let you know when we submit evidence.
Our goal is to make it easier for you to obtain disability benefits, but we cannot do it without your help. When you hire us, we need you to keep us up to date about your treatment, surgeries, or other medical procedures. We can represent you in Utah, Idaho, and Nevada. We can also represent you in Colorada and California. Contact us for free today.
In the past 30 years, we have won over 20,000 SSDI and SSI cases for our clients. Our specialists can help you apply for SSI disability benefits using the SSA's website. However, we will need your help to apply for benefits. Why? Because only you know your personal information. But, we can explain how to apply. Likewise, if you need an appeal, we can help you do that too. There are also many forms that will need to be filled out. Don't worry. If you have questions about these forms, we will answer them. Call us today.
THE COST OF HIRING A DISABILITY ATTORNEY
It doesn't cost anything to call us. Because, we offer a free consultation. It also doesn't cost you any money to hire us. Why? Because you only pay us an attorney fee if we win your case. This is a contingency fee. It means if we win, you pay out of your back benefits. If you do not win, there is no attorney fee to pay.
If there are costs in your case, then you pay those. But the costs in most cases is less than $100. Also, most cases take 1.5 to 2 years. This is from start to finish. So, we will work for you for up to two years for free. Of course, we hope to win. Once we win, we are paid from your back benefit. But, to hire most lawyers, you have to pay upfront. We don't work like that. You don't have a job. So, the only way to pay us, is for us to win your case. That is our goal. Call today. See what we can do for you.