UNEMPLOYMENT BENEFITS & SSD BENEFITS
CAN YOU COLLECT UNEMPLOYMENT BENEFITS AND ALSO APPLY FOR SOCIAL SECURITY DISABILITY BENEFITS?
Many people collect unemployment benefits after they lose a job. Sometimes, people file for unemployment benefits, thinking they will soon return to work. However, they then realize a disability is going to prevent them from returning to work.
When you collect unemployment benefits, the law says you are stating that you are "willing and able to work." In fact, you usually must apply for a certain number of jobs every week in order to keep receiving benefits. If you don't do this, your benefits cease.
By contrast, when you file for Social Social Security disability benefits, you are stating you cannot work for at least one year due to a disability. You can file for disability benefits online at Social Security's website.
Officially, Social Security says that collecting unemployment benefits is not a bar to receiving disability benefits. However, ALJ's will often consider whether you are collecting unemployment benefits during the period of time you are also claiming disability. Some think this should result in an overpayment case.
At your disability hearing, the judge may point out that you while you were receiving unemployment benefits you were saying you could work. The judge may also say that at the same time, your application for disability says you cannot work. Next, the judge may ask you to explain this discrepancy.
UTAH UNEMPLOYMENT BENEFITS
Utah Unemployment Insurance benefits provides benefits to people who are unemployed through no fault of their own. Also, you must be able,  available for, and seeking work.
To be eligible for Utah's benefit program, you must a resident of Utah. You must also meet all of the following elements:
Unemployed, and
Worked in Utah during the past 12 months (this period may be longer in some cases), and
Earned a minimum amount of wages determined by Utah guidelines, and
Actively seeking work each week you are paid benefits.
You can file for unemployment benefits online. File at the Utah Department of Workforce Services Unemployment Insurance Claim Filing website.
Or, you can call 801-526-4400 (Salt Lake metro area). You can call toll-free 1-801-612-0877 (Weber/Davis counties). In the Provo area call 801-375-4067 (Utah county). If you are out of state call 1-888-848-0688 (balance of the state and out of state).
Make sure you follow the instructions for the online or interactive voice response filing process. Answer all questions completely and correctly. You will need to furnish your Social Security number and address. Additionally, you will also need a list of all of your employers during past 18 months. Finally, you also need a Driver's License number or other valid ID.
We have more information on filing for Utah disability benefits on our website.
NEVADA UNEMPLOYMENT BENEFITS
To be eligible for Nevada unemployment benefits, you must a resident of Nevada and meet all of the following:
Unemployed, and
Worked in Nevada during the past 12 months (this period may be longer in some cases), and
Earned a minimum amount of wages determined by Nevada guidelines, and
Actively seeking work each week you are collecting benefits.
In order to establish your unemployment insurance claim, you should visit
Department of Employment, Training & Rehabilitation (DETR).
Also, you can contact the Telephone Claim Center if you have any questions about your claim. The following phone numbers are available:
Northern Nevada:
775-684-0350
Southern Nevada:
702-486-0350
Long Distance or Interstate:
1-888-890-8211
For more information, please visit the following web site at:
Department of Employment, Training & Rehabilitation (DETR)
We have information on this website to answer your questions about filing for Nevada disability benefits.
CALIFORNIA UNEMPLOYMENT BENEFITS
The California Unemployment Insurance (UI) program provides temporary payments to those who are unemployed through no fault of their own. They must also meet all other California requirements.
Visit the File a UI Claim page for more information on filing online, by phone, or by mail/fax. Below are the some of the different types of unemployment insurance claims that you can file for in California:
REGULAR UNEMPLOYMENT BENEFITS
Your claim for unemployment benefits is based on wages earned from employers covered by the California UI Code and paid from the UI fund. Your claim is based on California wages paid in specific quarters.
For information about expanded unemployment benefits during the COVID-19 pandemic, visit Federal Provisions for Unemployment.
PANDEMIC UNEMPLOYMENT ASSISTANCE 
These claims are part of the new federal provisions that help unemployed Californians who are not usually eligible for state UI benefits. This includes business owners, self-employed workers, independent contractors, and those with a limited work history who are out of business or have significantly reduced their services as a direct result of the COVID-19 pandemic.
UNEMPLOYMENT BENEFITS FOR FEDERAL EMPLOYEES
These claims provide unemployment benefits to former or partially unemployed federal civilian employees. A federal civilian employee may have worked for the United States Postal Service. Likewise, they may work for the Internal Revenue Service. These claims are funded by the Federal government and are subject to regular state eligibility requirements.
UNEMPLOYMENT BENEFITS FOR EX-SERVICE MEMBERS
This program provides unemployment benefits to former service members upon release from active military service. These claims are also funded by federal funds. They are subject to regular state eligibility requirements.
JOINT CLAIMS
A joint claim is a claim using base period earnings of more than one type, e.g., federal civilian wages, federal military wages, and regular state-covered wages. These claims are based on both California wages and federal wages.
INTERSTATE CLAIMS
These claims can be filed in California against earnings from another state. For example, an unemployed New Yorker who just moved to California will file an "interstate claim."
TRAINING EXTENSIONS
These claims provide eligible California Training Benefit (CTB) claimants with additional benefits beyond their regular claim. The CTB program allows claimants who lack job skills to receive their benefits while attending training or retraining programs.
WORK SHARING
This California program allows for the payment of UI benefits to employees of participating employers whose hours and wages have been reduced. These claims are considered an alternative to layoffs.
We have more information on filing for California disability benefits on our website.
DOES THE JUDGE KNOW YOU ARE COLLECTING UNEMPLOYMENT BENEFITS?
The short answer to this question is "yes."
SSA judges typically are aware that you are collecting unemployment benefits. The SSA includes unemployment benefit information in your claims file.
Your claims file also includes your work history from the IRS. Additionally, it includes wage information from employers. For example, there is a section of the claims file about "new hire" information. This wage information informs the judge if you have recently been hired by a new employer.
Many judges do not like to see that disability claimants are collecting unemployment benefits.
If you apply for disability benefits and continue to receive unemployment after you file your application, it may cause some judges to deny your disability claim.
It is possible to argue that your medical condition became worse after you put in your application for unemployment benefits. But, many judges will not pay you disability benefits during the time you were receiving unemployment. Instead, they will make you amend your onset date to the date that your unemployment benefits ended.
This, however, isn't true across the board. There are some judges who do not worry about whether or not you receive unemployment benefits after your application. Your specific circumstances may indicate that you can receive both. Read below for a further explanation.
ARGUMENTS THAT YOU CAN COLLECT UNEMPLOYMENT BENEFITS AND STILL BE ELIGIBLE FOR DISABILITY BENEFITS
When you are alleging disability, you are stating that you cannot work a full-time job. There are some states where you can collect unemployment and only look for part-time work. This does not contradict SSA's requirement that you must not be able to perform full-time work.
If you are collecting unemployment benefits and you attend a disability hearing,  explain to the judge why you are collecting unemployment benefits. If the judge asks what jobs you are applying for while collecting unemployment, then you can argue that you are trying to find jobs that are easier to perform than your old job. Likewise, you can argue you were hoping to obtain a job were the employer would accommodate your disability.
You could also argue that you could not have been able to sustain full-time work for more than a few weeks without an exacerbation of your disabling symptoms.
For example, many people try to work, while receiving unemployment benefits, but their depression (for example) prevents them from working more than a few weeks. They may even get fired became they can't make it work or work an 8 hour day.
If this is your situation, you can argue that your work attempts were genuine, but due to your medical condition you were not able to sustain work. Therefore, your work attempts while on unemployment benefits are evidence of your disability.
If the judge does not accept these arguments, then you may want to amend your alleged onset date of disability to a date after you stopped collecting unemployment benefits.
OTHER VALID ARGUMENTS
If you have a valid argument that there is no conflict between you collecting unemployment benefits and SSD benefits, then explain it to the judge. Here are some other arguments that a judge should accept.
THE MEDICAL VOCATIONAL GUIDELINES
The Medical Vocational Guidelines or "the GRIDS" apply perfectly to a person who receives SSD benefits and unemployment benefits at the same time. Read more here to lean about the GRID Rules.
SEDENTARY WORK
For example, under the sedentary grid rule, if you are over 50 years old and are limited to sedentary, unskilled work, and can no longer perform your past medium, skilled work, then you can obtain benefits.
That is a long sentence, but if you read it again, you will see that the GRIDS allow a person to receive benefits even if they can work. The SSA may find that you can do sedentary (seated) unskilled work.
However, if you are over 50 and that is not the kind of work you have done in the past, then the SSA is stating that you will not get that kind of work. Why?
Because an employer will hire a younger employee instead of you. If you are over 50, you are a person who is "closely approaching advanced age." Congress states with the law, that once you are older, it is less likely that an employer will hire you for a simple job.
Employers would rather hire younger workers because they consider them easier to train and they have many years left in which to work. Also, they might be able to pay a younger work less money, because they have less experience.
LIGHT WORK
The GRID Rules also apply, in a different way, at age 55. When you turn 55, you are of advanced age. At 55 years old, the GRID Rules favor you even more than when you were 50.
Take the above example, if your past work was medium and skilled and you are now limited to unskilled work, you will be found disabled, even if you can perform light work.
Light work means standing 6 out of 8 hours and lifting up to 20 pounds on the job. Therefore, even if your medical condition allows you to do light work, you can still be paid benefits. Likewise, this GRID rule pays you benefits, even if you can work a light unskilled job.
Therefore, if SSD benefits will pay out even though you can work a light, unskilled job, then that is not contrary to receiving unemployment benefits.
If you are still confused or worried about receiving unemployment benefits, then you should contact an attorney. If you call or contact Cannon Disability, then we can answer your questions for free.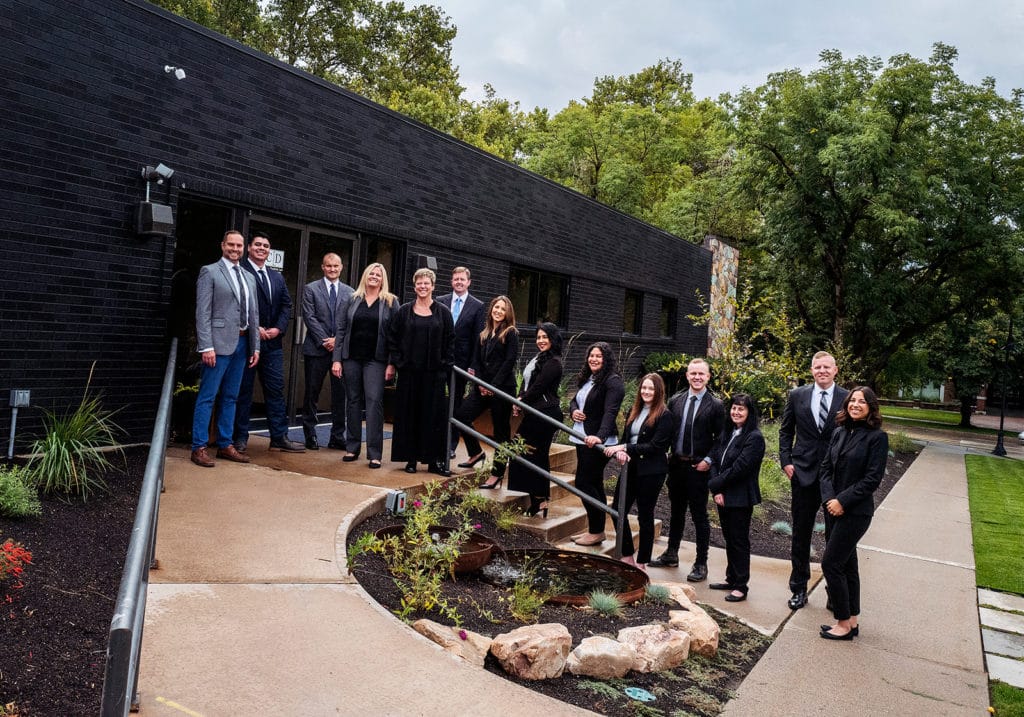 WHAT IS A FREE CONSULTATION?
Cannon Disability offers a free consultation. But, what does this mean?
For most people who want to become clients, it means we will talk to you about your case over the phone. We will not charge you to examine the merits of your case, including questions about unemployment benefits. Most lawyers do charge an attorney fee to review your case. We do not.
Please understand, however, that giving you a free review of your case is not the same thing as us becoming your law firm. We examine the merits of your case based upon the facts you give us.
Sometimes, we will request that you send us medical records or a copy of your SSA paperwork. We do this so we can understand the details of your case. Even if we ask for more information, it does not mean we accept your case or that we are your law firm.
You will know if you hire our legal team because we will send you our contract and other SSA paperwork to fill out. This paperwork must be returned to us immediately.
If you do not sign and send the paperwork back, then we have not become your law firm. We will send you a stamped envelope to send the paperwork back to us. Or, we will accept some electronically signed paperwork. When you send it back and we get it, then we will inform the SSA that we are your law firm.
CANNON DISABILITY LAW WORKS ON A CONTINGENCY FEE BASIS
If you receive unemployment benefits and are seeking Social Security Disability benefits, you should hire an attorney. An attorney can help you apply for disability benefits.
Likewise, if you receive unemployment benefits, your attorney can make the arguments in this article. Studies show that you are three times more likely to win benefits if you hire an attorney.
In order to hire Cannon Disability, all you need to do is call or contact us. We offer a free review of your case. So, give us a call today.
Better yet, it also doesn't cost you any upfront money to hire us. Why? Because you only pay us an attorney fee if we win your case. This is a contingency fee. It means if we win your SSD case, you pay the attorney fee out of your back benefits. If you do not win, there is no attorney fee to pay.
The attorney fee has a cap or a limit. The SSA sets the limit of the attorney fee at 25% of the back benefit or the attorney fee cap, whatever is less.
WHAT ARE THE COSTS OF YOUR CLAIM?
If there are costs in your case, then you pay those. But normally those costs are less than $100. Once we win your case, the attorney fee comes from your back benefit.
But, to hire most lawyers, you have to pay money upfront. We don't work like that. You don't have a job. So, the only way to pay us, is for us to win your case. That is our goal. Call today. See what we can do for you.
Additionally, we represent clients in many states. For example, we have clients in Nevada, Utah, Idaho, Colorado and California. Find out more about Nevada disability benefits here.
Learn more about Utah disability benefits here. We have information about California disability benefits here. No matter where you live, we will answer your questions about unemployment benefits. We want to be your legal team. If you have questions about unemployment benefits, give us a call today.
CANNON DISABILITY'S REPRESENTATIVES
If you want to learn more about the representatives at Cannon Disability Law, then read our About Us page. There you will find more information about our lawyers and staff. For example, Andria Summers can help you with your Medicare plan. Likewise, she has also won thousands of Social Security cases.
Dianna Cannon has many years of experience helping people win benefits. She has been an attorney for thirty years. Brett Bunkall also has years of experience helping people obtain their SSI and SSD benefits. We are experts. You can trust us to help you receive SSD and SSI benefits.
In the past 30 years, we have won over 20,000 SSDI and SSI cases for our clients. Also, we help our clients make sure they get all of the benefits they deserve.
If you have issues with unemployment benefits, then we will walk you through your options. You have options. We can help also you apply for benefits.
Likewise, if you need an appeal, we can help you do that too. There are also many forms you will need to fill out. But, don't worry. If you have questions about these forms, we will answer them. You can learn more about SSA's appeal forms here. Call us for free today.