CAN DISABILITY BENEFITS BE GARNISHED FOR CHILD SUPPORT PAYMENTS?
Whether or not your disability benefits payments can be garnished for child support payments depends on what kind of disability benefits you receive. Social Security Disability Insurance (SSDI) is based on your work history. When you pay your employment taxes, you pay into the program. Supplemental Security Income (SSI), on the other hand, is a disability benefit based on financial need, not your work history. Therefore, in order to be eligible for SSI benefits, you must be found disabled and meet a certain standard of financial need.
DISABILITY BENEFITS CAN BE GARNISHED FOR CHILD SUPPORT PAYMENTS
Because SSD disability payments are based upon your work history and are replacing your earnings, they can be used to pay off past due or current child support payments. Often, it can take up to two years for a disability claimant to obtain benefits. Therefore, a past due amount of disability payments may be owed to the claimant from the SSA. This past due benefit, which is a lump sum of disability benefits, can also be garnished to pay child support.  Typically, however, the entire lump sum is not garnished. Instead, a percentage of the back due benefit is garnished to pay toward child support.
Alternatively, SSI benefits, cannot be garnished to go toward child support payments. The reason is because the benefit is considered the minimum form of financial support for the disabled claimant.
WHAT ARE YOUR OPTIONS FOR PAYING CHILD SUPPORT WHEN YOU ARE ON DISABILITY BENEFITS?
If you are having trouble paying your child support while on disability, there are a few options available to you. First, you can attempt to modify your child support order. You should attempt to modify your child support order prior to an award of disability benefits. Many people think that they can avoid paying child support, receive their SSD benefits, and they will not be obligated to pay child support because they are disabled. This is incorrect. In fact, your obligation to support your children comes first. The state will garnish your benefits to support your children.
It is wise to arrange to modify your child support order prior to your disability hearing. Consider how much you will be able to afford on a monthly basis, based upon your disability benefit. To do this, you will need to use the court system presiding over your child support case, which is usually the state in which your child lives. At court, you'll need to argue that your disability has created increased financial hardship. However, you are willing to pay your child support from your disability payments.
If you are able to communicate well with your child's other parent, you might be able to negotiate a new child support agreement on your own. Either way, the wise choice is to arrange to pay your child support. This way you support your children and you are able to rely on a certain amount of disability benefits to support yourself.
CANNON DISABILITY HAS THE EXPERIENCE YOU NEED TO WIN DISABILITY BENEFITS
At Cannon Disability Law, we have 30 years of experience representing clients and we have won thousands of disability cases. Don't go to court without a Social Security Disability attorney. You need to hire a firm that is on your side and can help you win the disability benefits you deserve.
We offer a free consultation. Also, we can often tell you over the phone if we can help you win your benefits. We represent clients in Utah, Nevada, Idaho, California, Washington, Colorado, Arizona, and Oregon. Also, we can help you file your application for benefits at ssa.gov.
Contact Cannon Disability Law today and hire us to be your disability legal team.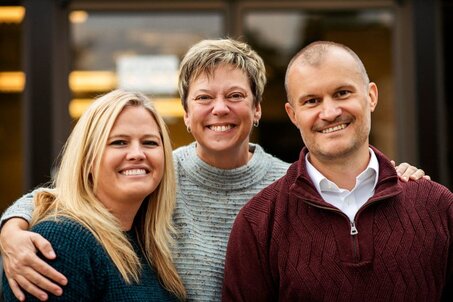 You need to hire an attorney without worrying about whether you can pay attorney fees. At Cannon Disability, we work on a contingency fee basis. This means if you do not win benefits, you do not owe an attorney fee. Therefore, hiring us to represent you creates no financial risk for you. When we win benefits, the attorney fee comes from your back due disability payments.
In the past 30 years, we have won over $100 million in disability benefits for our clients. Put our legal experience to work for you.