OBESITY & DISABILITY SOCIAL SECURITY RULING 19-2P
SOCIAL SECURITY RULING 19-2P – OBESITY & DISABILITY
Obesity is a disability that can prevent you from working. Over the years, the SSA's rules regarding obesity have changed multiple times. In 2019, the SSA issued Social Security Ruling 19-2p. The Social Security Ruling replaced SSR 02-1p. SSR 02-10 was previously used to evaluate obesity as a disabling impairment.  In the past, one could meet a listing for obesity alone and be found disabled under Social Security Listing 9.09. In 1999, the SSA eliminated the listing for obesity.
When the SSA delisted obesity, they estimated that the change would ultimately produce savings through the need for fewer continuing disability reviews and lower allowance rates. They were correct. Because people could no longer be found disabled by obesity alone, it was harder to prove disability for the claimant. Now, even if you way 500 pounds, you must show another impairment beyond obesity to win benefits.
SSR 19-2p states that "obesity," when established by objective medical evidence (signs, laboratory findings, or both) from an acceptable medical source (AMS), is a medically determinable impairment (MDI). People with obesity have a higher risk for other impairments. SSA acknowledges that the effects of obesity combined with other impairments can be greater than the effects of each of the impairments considered separately.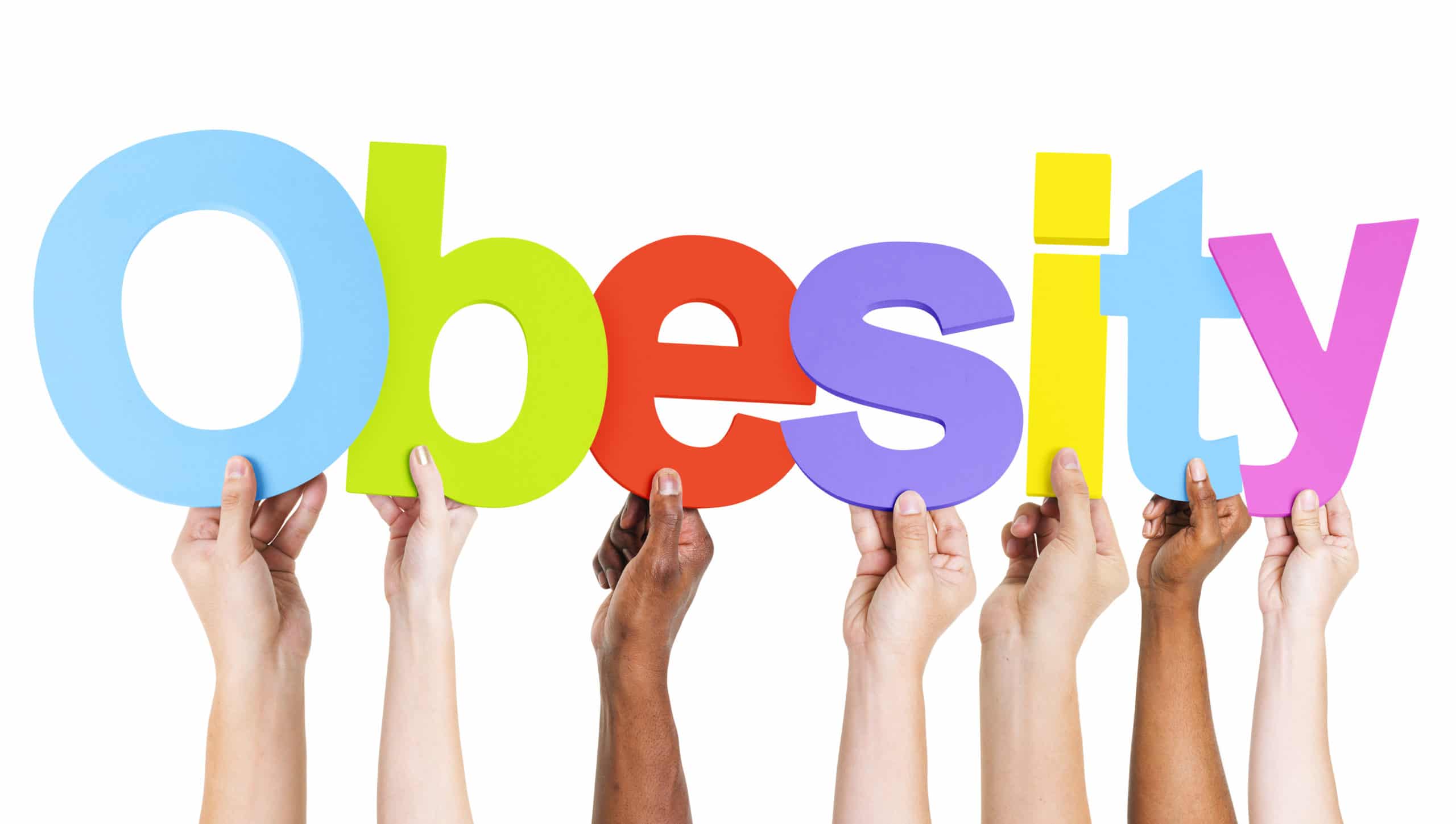 OBESITY BY ITSELF IS NOT A DISABLING IMPAIRMENT
Obesity, by itself, is not a listed impairment; however, the functional limitations caused by the MDI of obesity, either alone or in combination with another impairments, may medically equal a listing.[2] Obesity in combination with another impairments may or may not increase the severity or functional limitations of the other impairment(s).  The SSA will evaluate each case based on the information in the case record.
The ruling states that obesity is a complex disorder due to an excessive amount of body fat.  Obesity is generally the result of many factors. These include environment, family history, and genetics. Likewise, it is also the result of metabolism and behavior. Obesity can also be due to medications. Health care practitioners diagnose obesity based on a person's medical history. They also diagnose obesity using physical examination and body mass index (BMI).
For adults, BMI is a person's weight in kilograms divided by the square of his or her height in meters (kg/m[2] ). People with obesity weigh more than what is considered the healthy weight for their height. In the medical community, obesity is defined as a BMI of 30.0 or higher. No specific weight or BMI establishes obesity as a severe impairment within the disability program.
Health care practitioners may take a waist measurement to diagnose obesity. If a person's BMI is within the normal range, he or she may still have obesity if his or her waist measurement is high. People who store more fat around their waist rather than their hips may have a greater risk of obesity-related complications. The risk increases for a waist size greater than 35 inches for women and greater than 40 inches for men.[6]
OBESITY ALONG WITH OTHER IMPAIRMENTS CAN BE DISABLING
Social Security's ruling states that obesity is often associated with musculoskeletal, respiratory, cardiovascular, and endocrine disorders. Obesity also increases the risk of developing other impairments including:
Type II diabetes mellitus;
Diseases of the heart and blood vessels (for example, high blood pressure, atherosclerosis, heart attacks, and stroke);
Respiratory impairments (for example, sleep apnea, asthma, and obesity hypoventilation syndrome);
Osteoarthritis;
Mental impairments (for example, depression); and
Cancers of the esophagus, pancreas, colon, rectum, kidney, endometrium, ovaries, gallbladder, breast, or liver.
The fact that obesity increases the risk for developing other impairments does not mean that people with obesity necessarily have any of these impairments. It means that they are at greater than average risk for developing other impairments.
SSA CONSIDERS ALL OF THE EVIDENCE WHEN DETERMINING DISABILITY FOR OBESITY
When the SSA evaluates the severity of obesity, they consider all evidence from all sources. They consider all symptoms, such as fatigue or pain that could limit functioning.[8] They consider any functional limitations in the person's ability to do basic work activities resulting from obesity and from any other physical or mental impairments. If the person's obesity, alone or in combination with another impairments, significantly limits her physical or mental ability to do basic work activities, they will find that the impairment is severe.[9] They will find the impairment is "not severe" if it does not significantly limit  the person's physical or mental ability to do basic work activities.[10]
No specific weight or BMI establishes obesity as a "severe" or "not severe" impairment. Similarly, a medical source's descriptive terms for levels of obesity, such as "severe," "extreme," or "morbid," do not establish whether obesity is a severe impairment for disability program purposes. The SSA will do an assessment of the effect of obesity on a person's functioning when deciding whether the impairment is severe.
OBESITY ALONE IS NOT A DISABILITY, BUT IT CAN EQUAL A LISTING
Obesity is no longer a listed impairment. However, the functional limitations caused by obesity, alone or in combination with another impairment, may medically equal a listing.[11] For example, obesity may increase the severity of a related impairment to the extent that the combination of impairments medically equals a listing.[12]
The SSA will consider whether a claimant may have limitations in any of the exertional functions. The exertional functions are sitting, standing, walking, lifting, carrying, pushing, and pulling. A person may have limitations in the nonexertional functions of climbing, balancing, stooping, kneeling, crouching, and crawling. Obesity increases stress on weight-bearing joints. It may contribute to limitation of the range of motion of the skeletal spine and extremities. For instance, obesity may also affect a person's ability to manipulate objects if there is fatty tissue in the hands and fingers. Additionally, obesity can make it difficult to tolerate extreme heat, humidity, or negotiate hazards.
OBESITY AND YOUR RESIDUAL FUNCTIONAL CAPACITY
The SSA will assess a claimant's residual functional capacity (RFC) to show the effect obesity has upon the claimant's ability to perform normal daily activities. Also, they will look at how obesity impacts your ability to work. In cases involving obesity, fatigue may affect the person's physical and mental ability to sustain work activity. This may be particularly true in cases involving obesity and sleep apnea. The effects of obesity along with another impairment may be greater than the effects of each of your impairments alone. For example, someone who has obesity and arthritis of a joint may have more pain than a person with arthritis alone. The SSA will consider all work-related physical and mental limitations, whether due to a person's obesity or other impairments.
The SSR on obesity began on May 20, 2019. It remains unchanged to the present. If you struggle with obesity, remember that it is one of your physical impairments. Therefore, if it restricts your ability to function, the ALJ must consider whether obesity impacts your ability to work.
HOW TO APPLY FOR SOCIAL SECURITY DISABILITY BENEFITS IF YOU HAVE OBESITY
If your obesity is severe enough that it interferes with your ability to perform daily living activities and work, then talk to your doctor about documenting your RFC. You will need to file for disability benefits with the SSA. You can do this online on the Social Security's website. Once you file your application, you may have a significant wait. There are a number of steps in the disability process that can take up to two years. Before you file, make sure your doctor supports your disability application.
You are responsible for obtaining your medical records. In addition to relevant medical information, you'll also need personal documents, such as a birth certificate and tax information. Sending incomplete forms or insufficient medical evidence could force the SSA to take the time to collect the information themselves. If they cannot collect your records, they will deny your benefits.
If there are any new hospitalizations or progress notes from doctor's visits, then you will also need to send those to the SSA. The more medical evidence you have showing your limitations, the better your chance of winning  benefits. If you do not have sufficient medical evidence, then request a consultative examination. The SSA provides these kind of examinations at no cost to you.
CANNON DISABILITY LAW HAS THE EXPERIENCE YOU NEED TO WIN BENEFITS
Cannon Disability Law is one of the best disability firms. We are listed as one of the best Social Security Disability firms in Las Vegas, Nevada. Cannon Disability's representatives are also members of the National Organization of Social Security Claimant's Representatives. Learn more about Utah SSD benefits here. Nevada Disability Information can also be found on this website. We also represent claimant's in Idaho. Find out more about Colorado disability benefits here. Likewise, if you are from California, California disability information can also be found on our website.
Over the last 30 years, Cannon Disability has won thousands of disability claims. Additionally, we have won over $100 million in ongoing and past-due SSD disability benefits. If you have questions about this issue, contact us at Cannon Disability Law.