Tips On Completing SSA's "Activities Of Daily Living Form"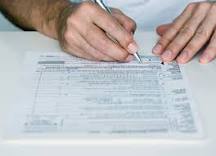 When completing SSA'S ADL Form, remember that Social Security is reading this form to determine if the activities you are doing coincide with the disability you have. For example, there is a question asking about your hobbies. Do not answer that question by writing down the hobbies you used to do – like hiking, skiing, hunting, knitting, riding horses, etc.. Those may have been your hobbies in the past, but if you can no longer do these things, then don't write them down. Instead, simply say your Social Security Disability prevents you from doing your old hobbies. For example, if you have a back impairment, you can no longer ride horses, ski, hike, or hunt, but if you write those items down as your hobby, the SSA will believe you can still do those things.
Another smart thing to include in your ADL form is if you need help doing #daily chores. For example, if someone in your family drives you to the store or needs to shop for you because you cannot lift, then write that down. If a friend does your laundry because you can't carry it, then put that on the form. The form is about what you cannot do anymore because of your disability, not about what you used to be able to do. For further tips or questions on completing the ADL form, call 1-800-732-2323. Or, contact Cannon Disability Law on this website. We can help you win your disability benefits.