IQ AND WINNING DISABILITY BENEFITS
Do you have a low IQ and need disability benefits? Cannon Disability Law can help you. For the past 30 years, we have helped our clients apply for disability benefits. And, we love winning disability benefits for people who have IQ issues and cannot work.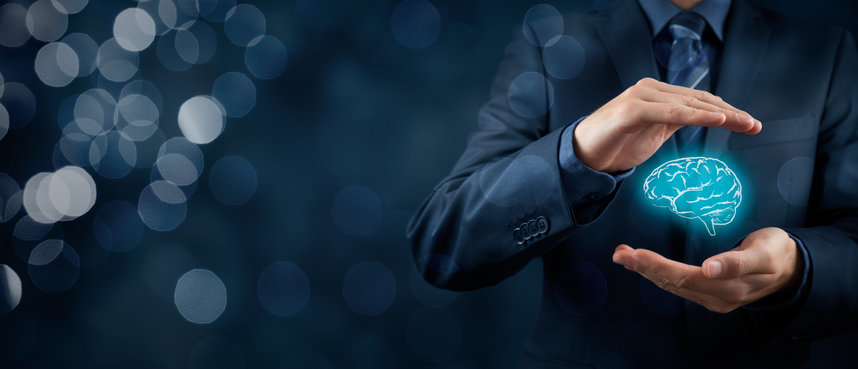 REASONS FOR IQ ISSUES AND NEEDING DISABILITY BENEFITS
There are many reasons for IQ issues. For example, you may have a learning disorder? Or, perhaps you were in special education and now have trouble working? Or, perhaps you were deprived of oxygen at birth and this led to having a low IQ. Sometimes, people are in an accident and have a Traumatic Brain Injury. The injury lowers  their IQ. Strokes can also cause IQ issues. As you can see, there are many causes of IQ issues.
The Social Security Administration calls this type of problem an "intellectual disorder." If you have an intellectual disorder you can apply for disability benefits online at www.ssa.gov.
LOW IQ MUST EXIST PRIOR TO AGE 22 TO QUALIFY FOR DISABILITY BENEFITS
In order to be qualify for benefits, the SSA requires your intellectual disorder to start before the age of 22. Normally, if you have an intellectual disorder you will have records showing the issue. For example, you may have been in "special education" or resource classes while in school. You may have records of tutoring or IQ tests from childhood. You might have been in a special school to help you learn. A copy of your report card from elementary school or high school can help you. Or, there may be medical records from your pediatrician that confirms your intellectual disorder.
Even if you do not have this evidence, there are federal court cases which show that if a claimant has evidence of cognitive limitations on an IQ test as an adult, then it is up to the SSA, not the claimant, to prove she did not have these limitations before age 22. Talavera v. Astrue, 697 F.3d 145 (2d Cir. 2012).  Courts of Appeals in other Circuits, which have held that, "absent evidence of sudden trauma that can cause retardation, the adult claimant's IQ tests create a rebuttable presumption of a fairly constant IQ throughout her life." Hodges v. Barnhart, 276 F.3d 1265, 1268 (11th Cir.2001); see also Muncy v. Apfel, 247 F.3d 728, 734 (8th Cir.2001) (same); Luckey v. U.S. Dep't of Health & Human Servs., 890 F.2d 666, 668 (4th Cir.1989) (per curiam) (same); Guzman v. Bowen, 801 F.2d 273, 275 (7th Cir.1986) (same).
INTELLECTUAL DISORDER AND ADAPTIVE FUNCTIONING
When you apply, the SSA will also look at whether you have  significant deficits in "adaptive functioning." For example, you may have had trouble graduating from high school or learning to drive. Typically, the claimant has trouble finding and keeping a job. In order to keep a job, a claimant with an intellectual disorder might need a job coach. Likewise, they may have a history of losing jobs after a short time.
You may have trouble taking care of yourself. Some people need help cooking, shopping, driving, or with directions. It can be very hard for people with intellectual disorders to learn to read or do math. You might need help paying bills or reading your mail.
The SSA requires the claimant to have an extreme limitation in one of the following areas of mental functioning, or a "marked" limitation in two of the following areas:
Understanding, remembering, or using information (exercising judgment, planning, learning new things, applying new knowledge to tasks, ability to understand instructions)
Interacting with others (ability to use socially appropriate behaviors)
Concentrating, persisting, or maintaining pace (ability to complete tasks), and/or
Taking care of oneself (distinguishing between acceptable and unacceptable work performance, maintaining attire appropriate to a work setting, taking appropriate precautions around hazards).
CANNON DISABILITY LAW CAN HELP YOU WIN DISABILITY BENEFITS FOR IQ ISSUES
At Cannon Disability, we have won over $100 million dollars for our clients. We have the experience you need in court to win your intellectual disability case. No matter where you live, we can help you, because we have clients in Utah, Nevada, Idaho, and California.
Find out more about our representatives. Dianna Cannon has been practicing disability law for over 30 years. Brett Bunkall has won hundreds of cases in Utah, Nevada, Idaho, and California. Andria Summers has over 19 years of experience helping thousands of  claimants win disability benefits. Our attorneys understand the law and we have helped thousands of people with IQ issues, who cannot work, win benefits. Contact us today to hire a disability attorney with experience.