DISABILITY BENEFITS FOR BACK IMPAIRMENTS IN UTAH AND NEVADA
YOU CAN GET DISABILITY BENEFITS FOR BACK IMPAIRMENTS
If you suffer from back pain and it makes unable to work, you may be eligible for Social Security Disability benefits. The Social Security Administration (SSA) offers the Social Security Disability Insurance or SSI benefits.  If your have worked and paid taxes, the SSA will find you disabled if you meet certain criteria.
There are several conditions of the spine that can cause disabling back pain. Some of these conditions occur naturally with age, but others may happen prematurely or be the result of an accident or another condition. Some examples of back problems include osteoarthritis, degenerative disc disorder, arachnoiditis, and spondylitis. Many people experience pain from herniated discs, nerve root compression, scoliosis, spinal stenosis, rheumatoid arthritis, and spondylolisthesis.
While back issues can cause severe pain, the SSA makes it a challenge to get benefits for back impairments. In order to qualify for SSD or SSI benefits, you must have a back condition that will last for over 12 months. Your medical records, including x-rays, MRIs, and your doctor's progress notes, must show you suffer from an abnormality of the spine and that is what is causing your pain.
THE PREVALENCE OF BACK INJURIES IN UTAH AND NEVADA
At Cannon Disability Law, we see client's with back impairments on a daily basis. There is a large mining population in both Utah and Nevada. Often, our client's are miners who receive multiple back injuries over their years on the job. Additionally, many people hurt themselves in the service industry. Thousands of people work for the hotels in Las Vegas and can be hurt on the job while lifting heavy items, like mattresses, tables, or cleaning supplies. Construction workers, truck drivers, and warehouse workers are also prone to back injury. Most people do not realize it, but even office workers who sit at a desk can suffer from back pain due to arthritis.
The Journal of the American Osteopathic Association states that the cost of treating back pain has an enormous economic impact. Patients suffering from musculoskeletal conditions incur medical costs of about $240 billion per year in the United States alone.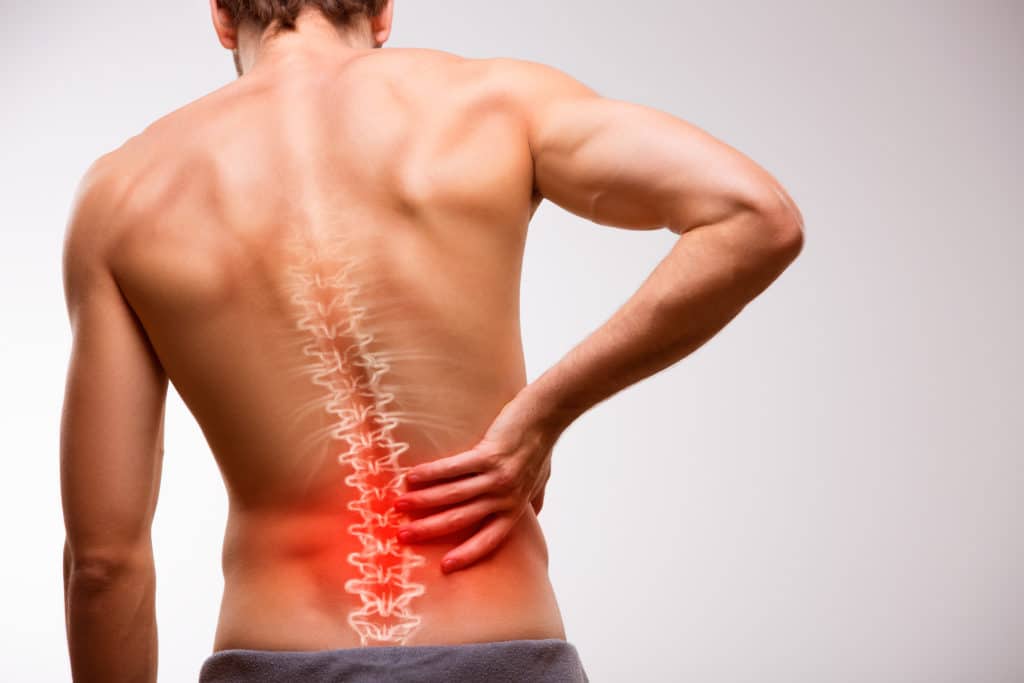 Back impairment and pain is one of the most common injuries on the job. It is also an impairment that can become worse over time. It is important to document any back injury or surgeries to apply for disability benefits. Applications should be made online at ssa.gov. Prior to making application for benefits, have a list of your doctors and their addresses. Also, have a list of all of your medications, their dosage, and which doctors wrote the prescription.
Cannon Disability Law can help you apply for benefits. We have application specialists who know the SSA's questions and can help you file your application. Our specialists can help you whether you live in Utah, Nevada, or any state in the Intermountain West.
FIND THE BEST PHYSICIANS AND LAW FIRM TO SUPPORT YOUR DISABILITY CASE
If you hurt your back on the job, you will first file for Worker's Compensation. You must report your injury to your employer. The requirement to report your injury to your employer is the same in both Utah and Nevada. The goal if Worker's Compensation is to pay you for time off work and also to reimburse you if you have a loss in function.  Most people recover from back injuries and can return to work. However, if you do not recover or if you have multiple back injuries, you may need to apply for disability benefits through the SSA.
If you apply for disability benefits, you should hire an attorney. You will want to hire the firm who has the most experience and who will support you during the application and appeal process. Also, you should look for a disability firm who specializes in benefits. Cannon Disability Law wants to be on your disability team. Your disability team should consist of doctors who specialize in back impairments and the best disability law firm. This website contains a list of free and low-cost physicians and clinics in both Utah and Nevada. If you are suffering from disabling back pain, contact us today. Contacting us is free and we do not charge an attorney fee unless we win your case. Put our experience to work for you.