BLINDNESS AND DISABILITY BENEFITS
If you cannot work due to blindness and visual loss, you should receive disability benefits. The SSA's laws state that if you are partially, legally, or totally blind, you may be eligible for Social Security Disability (SSD) or Supplemental Security Income (SSI) benefits. The Cannon Disability legal team has over 30 years of experience handling visual disability claims like yours. Our lawyers have litigated disability claims for blindness and visual loss within the SSA legal system. We have also appealed visual impairment cases to Federal Court. We have the experience to help win your visual disability case.
WHAT ARE VISUAL DISORDERS?
The definition of blindness or visual disorders is complex. Especially, under the SSA's regulations for blindness. Visual disorders are abnormalities of the eye, the optic nerve, the optic tracts, or of the brain. These disorders may cause blindness, a loss of visual acuity, or a loss of the visual fields. A loss of visual acuity happens when you are not able to see and distinguish detail, read, or do fine work. A loss of visual fields occurs when you are not able to use your peripheral vision. If you cannot work due to your visual impairment, then you should be eligible for disability benefits.
COMPLETE BLINDNESS AND PARTIAL VISUAL LOSS
CENTRAL VISUAL ACUITY – LISTING 2.02
SSA's disability criteria for visual loss is found under listing 2.02. To "meet" the SSA's criteria  for loss of visual acuity, the vision in your better eye, with correction, must be 20/200 or worse. This is legal blindness, or statutory blindness, even though it's only partial blindness.  In order words, you may still be able to see, but you meet the criteria under listing 2.02. By contrast, total blindness (the absence of light perception in both eyes) qualifies automatically for disability benefits. Additionally, you are eligible for disability if your central visual efficiency is 20 percent or less. This is determined by kinetic perimetry (see 2.00A7c).
If you have one eye with vision worse than 20/200 and one eye with better vision than 20/200, you do not qualify for benefits under listing 2.02.
CONTRACTION OF THE VISUAL FIELD IN THE BETTER EYE – LISTING 2.03
Listing 2.03 is best understood if you are a physician. However, you can understand this listing if you imagine your eye as a round ball, through which you can see everything. Your ability to see everything around you through your eye is your full visual field. If your vision contracts within that ball of sight, then your vision slowly gets smaller. It can become as small as a pinhole. Therefore, your visual field contracts if you are looking out of a small round hole, instead of a big one.
Under listing 2.03, the SSA will award benefits if the contraction of the visual field in your better eye is at "the widest diameter subtending an angle around the point of fixation no greater than 20 degrees." Or, you can win benefits if "an MD of 22 decibels or greater, determined by automated static threshold perimetry that measures the central 30 degrees of the visual field (see 2.00A6d). Try to say that fast, three times.
VISUAL EFFICIENCY – LISTING 2.04
If you have poor peripheral vision in addition to poor visual acuity, you might be able to qualify under the SSA's listing for loss of visual efficiency (listing 2.04). Your percentage of visual efficiency combines your central visual acuity and peripheral vision capabilities.  You will be eligible for benefits if you have a visual field efficiency of 20 percent or less. This is determined by kinetic perimetry (see 2.00A7c).  Another option to determine visual impairment is having a value of 1.00 or greater after best correction (see 2.00A8d).
VISUAL LOSS THAT EFFECTS YOUR FUNCTIONAL ABILITY
If you don't qualify for disability benefits under Social Security's requirements for poor visual acuity, decrease in visual fields (peripheral vision), or a combination of the two, then the SSA will consider the effect of your vision loss on your ability to perform activities of daily activities. This includes your ability to work. So, for example, if your visual loss impacts your ability to perform your job, the SSA will determine if there is any other kind of work that you can do.
RESOURCES FOR THE BLIND AND THOSE WITH VISUAL LOSS
The American Council for the Blind has a list of resources for those that are blind are dealing with visual loss.  For example, this list includes information such as banks that have talking ATM machines to where to obtain a guide dog. Cannon Disability recommends you explore their website for more information. There is also other information at websites such as:
CONTACT CANNON DISABILITY TO HELP YOU WIN BENEFITS
Winning benefits for blindness or visual loss is difficult. However, at Cannon Disability, we have won over $100 million dollars for our clients. We have the experience you need in court to win your vision disability case. No matter where you live, we can help you, because we have clients in Utah, Nevada, Idaho, and California.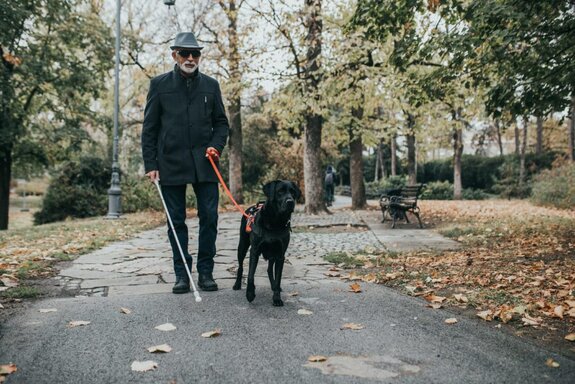 The visual listing is one of the most complex regulations. The SSA also has different rules for the blind with regard to being insured for benefits. Even if you are working on a part-time basis, you may still be eligible for disability benefits if you meet the SSA's visual criteria.
Find out more about our representatives. Dianna Cannon has been practicing disability law for over 30 years. Brett Bunkall has won hundreds of cases in Utah, Nevada, Idaho, and California. Andria Summers has over 19 years of experience helping thousands of  claimants win disability benefits. Our representatives know the law. Contact us today to hire a disability attorney with experience.