How Long Will the Social Security Disability Appeal Process Take?
From the filing of your application to the date of your hearing before an Administrative Law Judge, the Social Security Disability process can be frustrating, confusion, and a long wait for your day in court. Your attorney has limited ability to speed up the process, but at Cannon Disability Law we do everything we can to make sure there are no case delays.
Below you will find an overview of the SSA disability process with an estimated wait time at each stage of the case. Cannon Disability Law typically wins cases at the hearing stage, when we have the ability to argue your case before a judge.  We ask our clients to maintain a good relationship with their doctors and to help us collect their medical records in order to build a winning case. The best thing you can do to help yourself during this process is to bring us all of your medical records as soon as you become our client.  When we have your medical records we understand your medical issues and how they are impacting your ability to work. When we have a copy of your medical records, you have a better chance of winning your claim. If you have questions about how to collect medical records or how to find a physician who can help you with your physical or mental health, call us. We can help. Contact us for free now.
Filing Your Application
Approximate processing time:
​1-4 weeks
We will help you file your application with the SSA. The local SSA office will evaluate your claim to see if you meet  the technical requirements for disability. We will file your claim for you, but we need your help to provide us with the names of your doctors, your medications, and a description of your disability.
Initial Stage
Approximate processing time:
​ 3-6 months
If your case passes technical review, the local SSA office will transfer the case to the state Disability Determination Services (DDS) for medical review. The case is reviewed by doctors and a claims examiner who make the determination of whether or not you are disabled. Updated medical records are crucial at this point.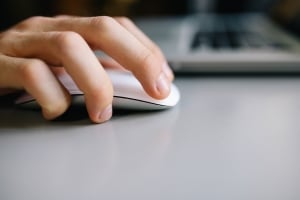 Reconsideration Stage
Approximate processing time:
​3-6 months
If your claim is denied at the Initial stage, we will file a Reconsideration appeal. Your case is then sent back to DDS for another medical review. Again, submitting updated records will help. If your case is not granted at this stage, we will file a Request for Hearing before a Judge and we will represent you at your hearing.