How To Get #Free #Medical #Records To #Win Your #Social #Security #Disability #Case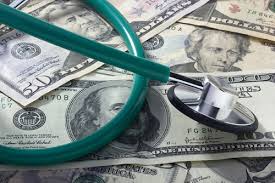 In a #Social #Security #Disability or #SSI case, it is the claimant's responsibility to provide the #medical #records to the Social Security Administration.  When you file your paperwork with the SSA, you list your physicians and treating sources and the SSA should collect that information, but they don't always do so.  Even if they do request records from your doctor, they may not request all of the record or the most important parts of your medical record.  It is up to you and your lawyer to make sure that the SSA has the entire record about your #disabling #impairments.
Many states have #laws that limit the amount of money that can be charged for obtaining #copies of your medical records.  If you are seeking #disability #benefits in #California, #Nevada, or #Utah, here is a summary of the law that will help you obtain your records for #free or at a #reduced cost. We always recommend that you request your progress notes every time you visit your doctor, so that you have a copy of your medical record and you can provide that to your attorney and the SSA.
UTAH– A health care provider "may charge a reasonable fee to cover the health care provider costs" not to exceed $20 for locating the records, 50 cents per page for the first 40 pages and 30 cents per page for each additional page. Postage and sales tax may also be charged.
NEVADA – NO COST to provide medical records for a Social Security Disability or SSI claim or appeal, if the request is accompanied by documentation of the claim or appeal. No administrative fee may be charged.
CALIFORNIA – Once copy of medical records must be provided FREE OF CHARGE to individuals who have appealed a denial of Medi-Cal, SSI or SSDI.  This is true even if you are represented by an attorney who is not advancing the costs of your claim.
Remember to collect all of your medical records and test records, provide these to your attorney in order to prove your disability to the SSA.  If you need help with your case, call #Cannon #Disability #Law at 18007322323.